Centiplode - Centipede Shooter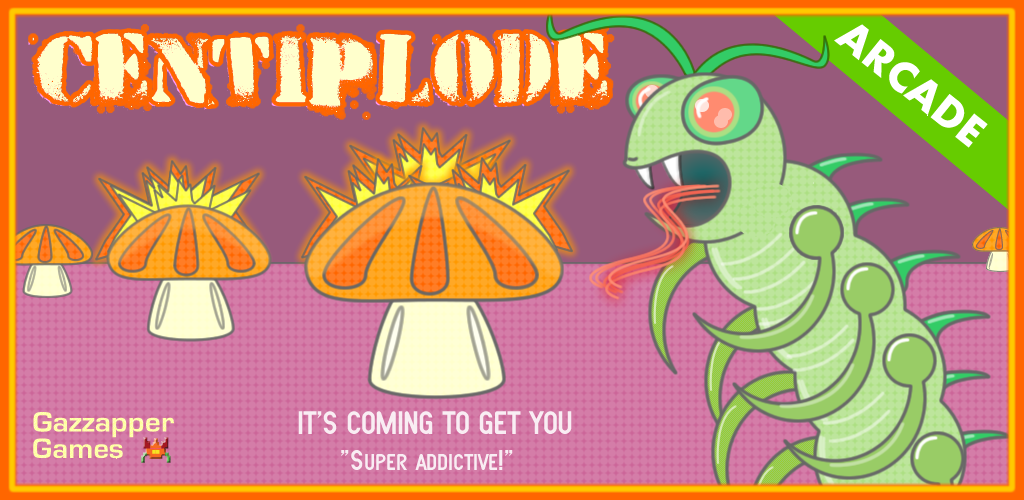 Angry centipedes are coming down the screen to attack your hero! But you are well armed and able to defend yourself and your Garden from the coming killer bugs! Free classic arcade shooter with increasing difficulty and vibrant colors.
Player scores by shooting colorful centipede sections, turning them into mushrooms!
Special bonuses for Fleas and the deadly Poisonous Scorpions!
Centipede head = 100 pts, body = 10 pts, Flea = 200 pts, Spider = 300 to 900 pts, Scorpion = 1000 pts
A new classic arcade game for mobile but with some modern touches to add extra game-feel and 2 control options (1 or 2 fingers mode)
Drag / touch Controls allow a responsive alternative to the original trackball controls
★ Heart-racing arcade fun and challenging gameplay
★ Screen Shaking Effects (optional)
★ Retro color pixel art and chip sounds
★ 1 or 2 Finger control drag modes
★ Bonus lives based of scoring
★ Retro CRT TV Effect
Additional Updates
================
- Mushroom Maze Bonus Levels
- More angry baddies to run from
- More action in retro pixels!!
- More explosions too
Feel free to make a video of your game play and share it with us! :)
Available on